A New Version Of The Beatles' 'Let It Be' Doc Could Be In The Works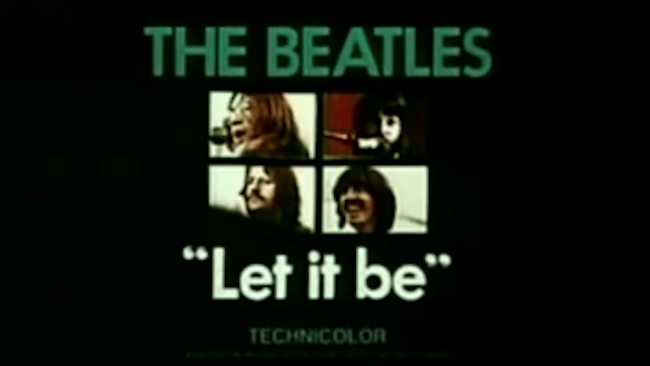 The Beatles' Let It Be film may be re-released with some (albeit controversial) footage from its 1970 original.
Initially intended to be a televised documentary, the feature film chronicles the British sensations preparing for rehearsing and preparing songs for Let It Be, which would become their fifth and last full-length. While the movie provides flashes of what caused the band to break up, what remained hidden from the final cut is the dissension between the bandmates.
Now, former Beatle Paul McCartney has revealed those scenes may just be included in a potential re-edit of the film. "We keep talking about that," McCartney said in a recent radio interview. "We have meetings. … People have been looking at the footage," he continued, describing the first take as a reasonably merry and positive film that follows "a bunch of guys making music and enjoying it."
While unconfirmed, the "Back to Brazil" musician still said there's been "some talk" about a remake, which could happen "in a year or two." During his interview with Rolling Stone, however, McCartney expressed his only objection to the rework would be himself, admitting, "I don't come off well."
Last February, cinematographer Tony Richmond remarked there was still a lot left to explore with the unused material, which apparently exposes the rancor that was left out of the original after it was "held up by George Harrison's estate and his wife and Yoko Ono because they don't want the acrimony shown."
With that, it's uncertain whether the tension caught on film will be concurred by all estates involved.
"The film was so controversial when it first came out," Apple Corps president Neil Aspinall said in 2007. "When we got halfway through restoring it, we looked at the outtakes and realized: this stuff is still controversial. It raised a lot of old issues."
Photo: YouTube/United Artists