9 Surprising Things You Should Know About Air Travel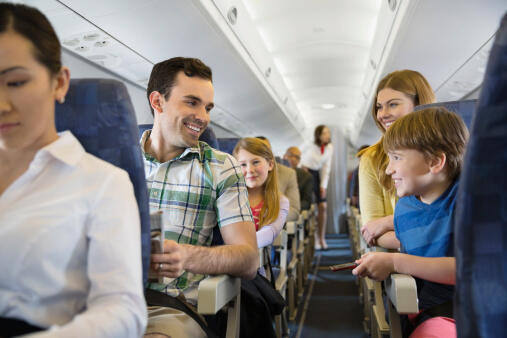 From the annoying security lines to the tight and sometimes gross seating conditions, traveling by air is not always the most pleasant experience.
Here are 9 tips
1. The Air You Breathe - think germ tube
2. Tray Tables Are Everything - they are used for EVERYTHING and that means EVERYTHING.
3. Don't Drink the Water - the tank under the plane has been there for years!
4. Nothing New Around Here - chairs, blankets, aren't new items
5. The Lav Unlocks From the Outside - here's a hidden sliding mechanism that allows the door to be unlocked from the outside
6. Keep Your Shoes On - no one wants to see your feet. Seriously
7. Pets - think of the noise you have to deal with and ears popping
8. Pilots Are In Charge - they have handcuffs and don't like drunks
9. Flight Attendants are Trained Butt-kickers - they are trained in emergnncy safety, CPR and if you are nice they bring you snacks and drinks!
Photo Getty

Joe Public
Want to know more about Joe Public? Get his official bio, social pages and articles on Kiss 108!
Read more