The Crazy Thoughts Brides are Thinking When They Walk Down the Aisle!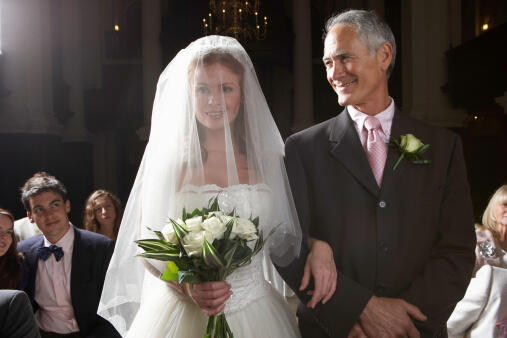 You can control a lot of things about your wedding day, but one thing completely out of your hands is the crazy thoughts you start thinking as you walk down the aisle.
You could be hoping you don't trip and fall or that you don't want to become a runaway bride. It could be one of the most tense moments of your life and here are some of the thoughts brides have said they've had when walking down the aisle:
"What the hell am I doing?"
"I think this feels right?"
"Can everyone please stop looking at me?"
"I need a Xanax."
"I hope I look good in everyone's photos."
"I'm not 100% sure about this."
(Getty)

Joe Public
Want to know more about Joe Public? Get his official bio, social pages and articles on Kiss 108!
Read more