9 Life-Saving Hacks For Removing Pet Hair From Everywhere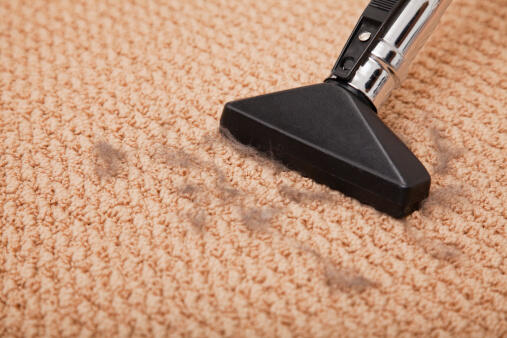 Anyone with a pet will tell you that pet hair is the WORST! Anyone that doesn't have a pet that goes to a house with a pet will tell you pet hair sucks. It gets all over you clothes and jackets. It is a pain in the ass to get all of it up, Well don't worry here are some tips to help you with your dog or car hair!
1.
Spritz car upholstery with water, then scrape with a squeegee.
2.
Wrap duct tape around sticky-side-out around a paint roller to tackle any remaining hair, or for more daily maintenance.
3.
Before vacuuming carpets and rugs, sweep with a rubber broom that has a squeegee on one side, like the

FURemover, $19.95 on Amazon.
4.
Then before you vacuum, spray the area with diluted fabric softener
5.
Skip vacuuming on your hard floors, which just blows the hair around. Instead, try a microfiber dust mop (or dust slippers) — but never wash them with fabric softener.
6.
Attract hair on a small rug, piece of clothing, or other upholstered area with a lightly dampened rubber glove.
7.
Tons of hair stuck to your clothes? At the very beginning of your laundry cycle, put your dirty clothes in the dryer with a dryer sheet for 10 minutes.
8.
Scrape hair off your furniture's anti-scratch felt with a cheap emery board nail file.
9.
Cover your pet's favorite chair or sofa arm with a pretty but easy-to-remove piece of fabric.

Joe Public
Want to know more about Joe Public? Get his official bio, social pages and articles on Kiss 108!
Read more