Instagram Just Made It Even Easier To Slide In The DMs (VIDEO)
Instagram announced an overhaul of its increasingly popular Instagram Direct feature today.
Prior to today's update, Instagram's DM function was a bit of a hassle for anyone trying to be private on the go. Ephemeral messages were previously housed in a separate of the Direct interface, while permanent messages were stacked at the bottom.
But those days are over, as this revamped version of Direct has both consolidated the function's presence within the app and expanded its user-friendly features.
Read on....
All your DM discussions are now found in one place
Simple texts, public photos you share from other accounts, disappearing photos, and videos will now appear in a single conversation thread. With Instagram's (long overdue!) combination of disappearing and permanent direct messages into single threads, the feature definitely feels smoother and should help skeptical Snapchat devotees feel more comfortable taking the Instagram plunge.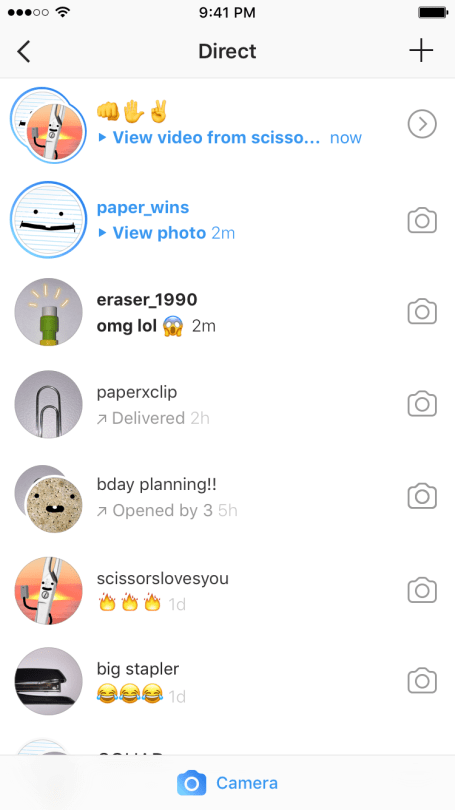 No more ugly bubbles featuring your friends' faces
When Instagram first launched disappearing messages last November, they were separated using ugly, Stories-esque bubbles of your friends' faces. Now that everything exists in single threads, the bubbles are gone for good from Direct. Stories, however, will continue to utilize them.
There's a new blue camera icon
To access the new Direct, simply swipe left from the app's main page. At the bottom, you should see the new blue camera icon. To take a disappearing pic or video clip, tap the blue camera at the bottom of the page or in any existing thread.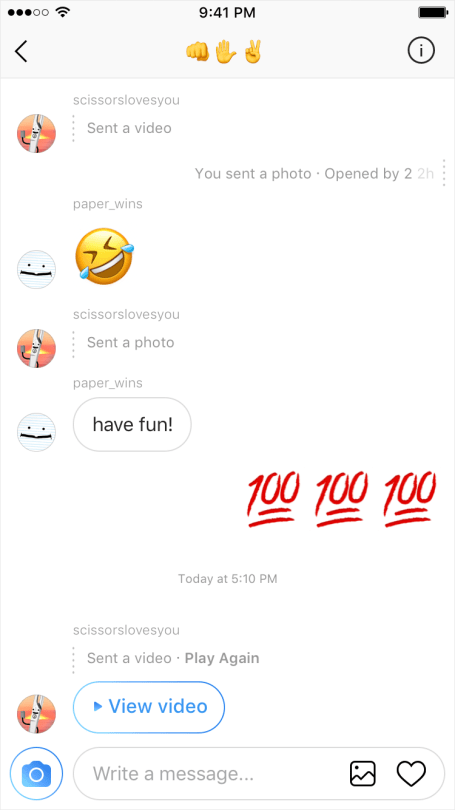 Blue is now apparently the official color of disappearing messages in general
When someone sends you a new disappearing message, they'll be blue in your inbox. A quick tap allows you to view them and replay them once. Generally speaking, the latest Instagram overhaul makes sliding into a person's DMs easier.
Photo: Getty Images

Justin
Get to know more about Justin! Check out his bio, social pages and articles on Kiss 108!